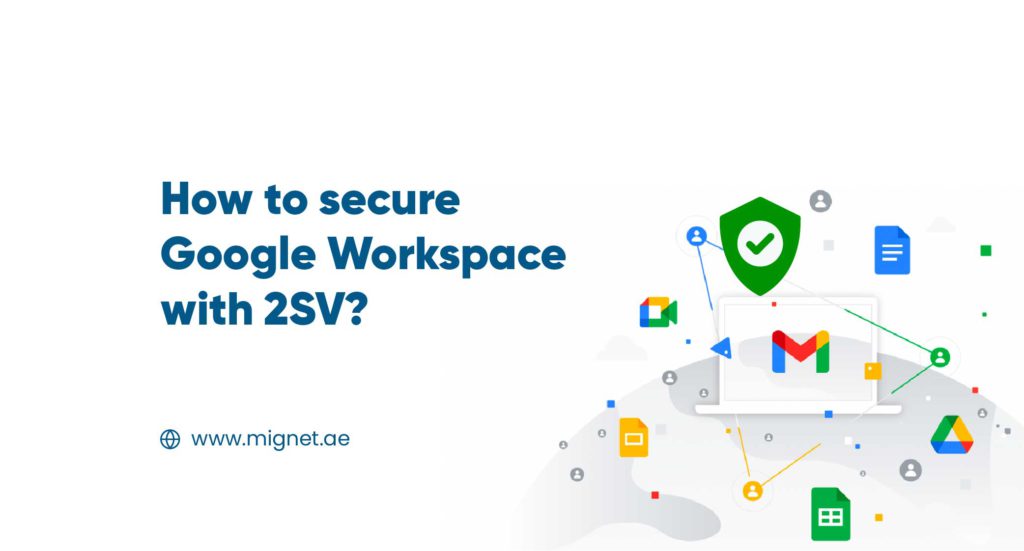 How to secure Google Workspace with 2SV?
Did you ever think how to Secure Google Workspace? Read how to Enhance security for your Google Workspace with 2 Step Verification.
Majority of users have only one layer of protection to their email accounts – Their password
If someone get access to this password, they can misuse it in various way such as read or delete your important emails, contacts, photos etc., send displeasing or harmful email to your contacts or use your account to reset the passwords for your other accounts (banking, shopping, etc.)
With 2-Step Verification, if a bad guy hacks through your password layer, he'll still need your phone or security Key to get into your account.
What is 2 Step Verification and how it can Secure Google Workspace
2 Step Verification adds an extra layer of security to your Google workspace account. You can set up a second step of verification through your mobile phone to login to your account. The benefit is that even if someone crack your password, they won't be able to access your account since Google will ask for 2Step Verification code to sign into the account.
2SV Codes are uniquely generated for your account when you need them. If you choose to use verification codes, they will be sent to your phone via text, voice call, or our mobile app. Each code can only be used once.
How 2 Step Verification works for secure Google Workspace
Once 2SV is enabled for your account, you will sign-in in a slightly different way. After entering your password as usual, a code will be sent to your phone via text, voice call, or our mobile app. Or, if you have a Security Key, you can insert it into your computer's USB port to login.
To eliminate the hassle with entering 2SV code always when you sign in to your work or personal device, you can choose not to use 2-Step Verification again on that particular device. From then on, that device will only ask for your password when you sign in.
However, when you or anyone else tries to sign into your account from another computer, 2-Step Verification will still be required.
To know more about how to enable 2SV for your organization, check out the above links
Download Our Profile
Get to know more about Mignet Technologies by downloading our profile.