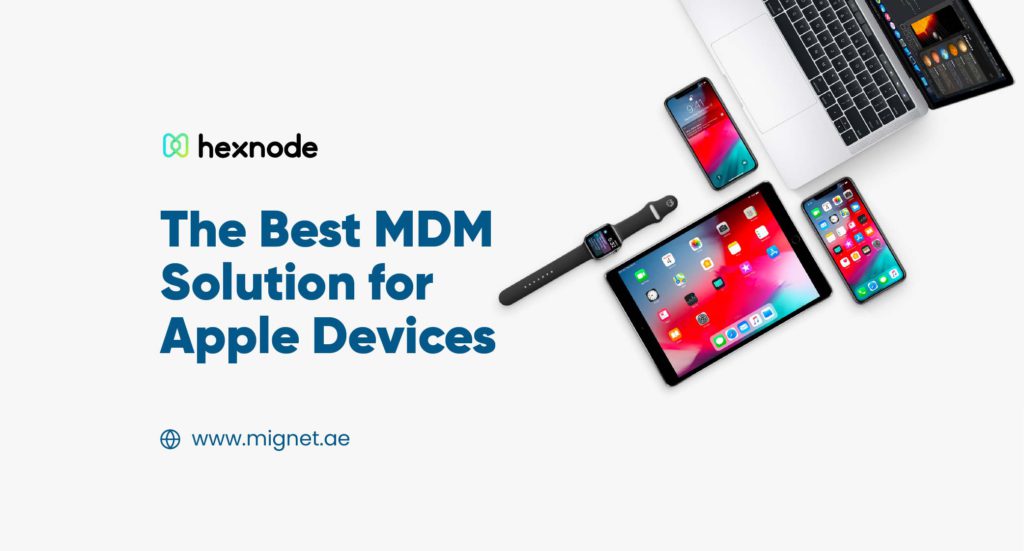 The Best MDM solution for Apple devices in 2022
How do you choose the best MDM Solution for Apple devices when there are so many to choose from?
The popularity of Macs in enterprise computing has steadily increased over the past few years due to many factors, including enhanced security, exceptional user experience, and lower long-term operation costs. Apple devices are making inroads into a market dominated by Windows PCs, but IT administrators find it difficult to manage them due to their lack of experience and the absence of comprehensive device management solutions. A high demand exists for solutions that bridge the functional gap between existing and expected features. This is where Unified Endpoint Management (UEM) comes in. By simplifying Mac management, UEMs allow businesses to secure their Mac devices.

Which MDM solution to use for Apple devices when there are so many to choose from?
As UEMs become the future of device management, selecting the right MDM solution for managing Apple devices within your organization can be complex and time-consuming because there are so many available options. Don't worry, Let's take a closer look at the best MDM solution for your needs.
Hexnode UEM is recognized as a Gartner Peer Insights Customers' Choice for (UEM) tools twice in 2019 and featured in their Mid market Context: Magic Quadrant for (UEM) in 2021!
Here's why Hexnode UEM is quickly becoming a crowd favourite for device management.
Gartner Peer Insights recognized Hexnode UEM as a Customers' Choice for Unified Endpoint Management (UEM) tools twice in 2019 and featured in their Mid market Context: Magic Quadrant for Unified Endpoint Management (UEM) in 2021!
Hexnode provides end-to-end management and monitoring of Mac devices for enterprises, from their initial deployment to end-user participation. Hexnode's unrivaled customer support assists users every step of the way. With features such as configuration management, identity management, app management, and advanced security settings, it's safe to say that Hexnode is a device management solution you can trust without any worries.
Hexnode is designed to make your life easier, so it includes an easy-to-use interface.
Hexnode ensures you won't run into problems as you begin your device management
journey with a mild learning curve and extensive knowledge base that includes help docs
and video tutorials.
Hexnode is quite proud of its kiosk management features, which are quite advanced.
The location tracking and geofencing features, which easily outsmart any other solution, are
also noteworthy.
With features like mandatory apps policies, an app catalog, and enterprise app distribution, Hexnode offers app management at its best.
The native language translation is not yet available.
Hexnode has completely stopped supporting on-premise device management While cloud management provides greater flexibility, the lack of on-premise device management can be a drawback when others offer it.
Starts at $1 per device per month.
Hexnode offers a 14-day free trial without requiring credit card information. The availability of plans such as Express, Pro, Enterprise, Ultimate, and Ultra allows the users to choose a plan that meets their needs Furthermore, users have the option of requesting a quote customized to their organization.
To know more about the product and features call the Hexnode Experts at +971 4 403 0601 or drop an email to [email protected]
Download Our Profile
Get to know more about Mignet Technologies by downloading our profile.