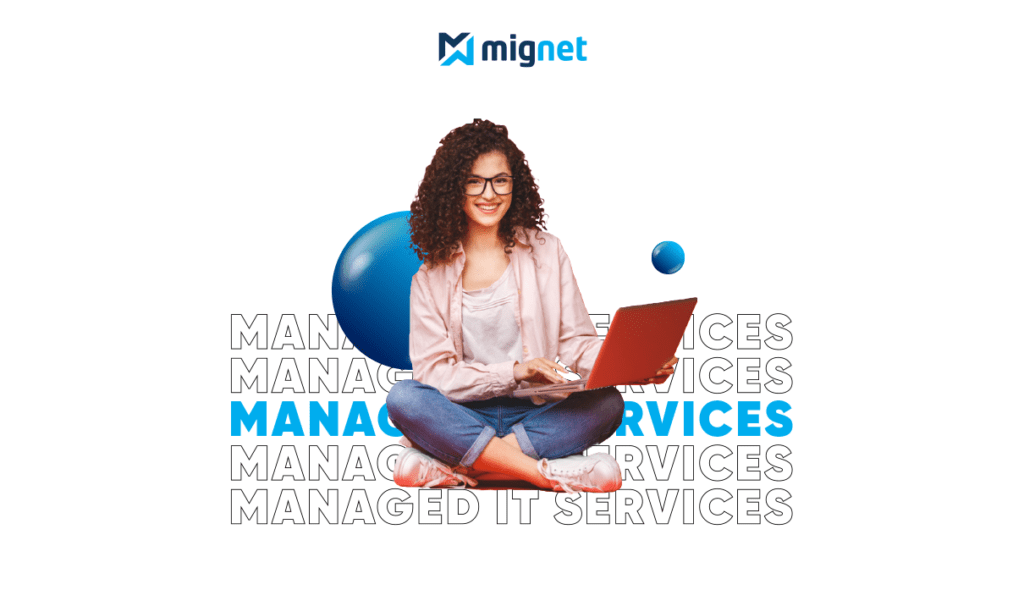 What is "Managed IT services"?
Managed IT services allow companies to assign their IT operations to an expert third-party company
Managed IT services allow companies to assign their IT operations to an expert third-party company specializing in the management of these duties. Such third-party companies, referred to as Managed Service Providers (MSPs), are responsible for all or parts of the IT processes of a corporation, as agreed in a Service Level Agreement (SLA). IT equipment is typically procured by the client, and depending on the SLA, Managed Service Providers may provide round-the-clock monitoring, issue resolution and reporting, and more.
According to the SLA, for the delivery of their services over a fixed period of time, services providers charge a flat fee. The SLA specifies precisely what services will be provided and the degree to which they will be provided, as well as measures to assess the efficiency of these services.
Cloud computing has allowed managed IT services to expand beyond the regions and borders that would constrain the average break/fix IT through the adoption of Software as a Service (SaaS) technologies, as well as Infrastructure as a Service (IaaS) and Platform as a Service(PaaS) also. These capabilities allow managed IT services to scale at a rate dramatically larger and faster than in-house IT operation or break/fix providers.
History of Managed IT Services
At the outset of enterprise computing, information technology services and management was on a break/fix basis, meaning that computer systems were only managed by an expert when they did not work, necessitating a technician to fix it. This technician may also have been the person who built and/or installed the computer system, due to the proliferation of small IT shops that specialized in this small-scale client services at the time.
However, as time progressed computer manufacturing grew to large scale, leaving the small IT dealer to focus less on manufacturing and more on break/fix. This system was time-consuming, labour intensive, costly and reactive. It did not allow the technician room to grow their business or take on new clients without massive investments in labour and infrastructure.
As computing devices increased yearly, the divide between break/fix technicians and the number of computers they could reasonably service under the break/fix model grew wider and wider. Managed IT services emerged in the early years of the millennium to meet this need, shifting far from the break/fix model.
Managed IT services heralded a proactive approach to IT, attempting to conduct maintenance, upgrades, system monitoring and issue resolution on a routine basis, with the goal of preventing problems before they started. Automation, increased Internet capabilities and cloud computing allowed for monitoring and issue resolution to be provided remotely, enabling more efficient processes and a consolidation of resources.
Efficiency, consolidated resources and client satisfaction, coupled with fixed rates, the ability to offer greater service offerings and take on a larger clientele led to managed IT services becoming the industry-standard approach to managing computer systems large and small for SMBs.
The Model for Managed IT Services
MSPs use a wide variety of IT skills to successfully address problems. MSPs may employ the latest processes and technologies to proactively track endpoints, keep applications up-to-date and avoid problems until they occur, unlike break/fix providers. There are also 24x7x365 operated IT facilities, enabling end-users to take off nights and weekends while the MSPs do the heavy lifting on tasks.
MSP services are typically offered at a flat recurring rate in tiered levels, offering a greater level of automation and a higher degree of management at higher levels based on the specified service level agreement. End users only pay for the services they require and can increase or decrease their tier based on business needs and demand.
As with other necessary business functions like utilities, the end-user pays for services provided offsite, such as remote monitoring and management, help desk solutions, backup and disaster recovery, and more. Managed IT services thus become essential operating expenses to maintain core functionality, rather than additional expenses applied during exceptional issue resolutions with break/fix models. MSPs enable their end-users to run their businesses more smoothly and more efficiently than they would otherwise. Additionally, they offer SaaS-based solutions at a price that can't be achieved with in-house options.
However, managed IT services do not necessarily make the enterprise IT professional obsolete; for the end-user, an IT professional can act as an endpoint liaison that manages the relationship, provides feedback and analyzes the reports provided by the MSP. Because the majority of routine work is being completed by the MSP, the IT professional is capable of greater efficiency and has the flexibility to tackle larger, more complex projects they would otherwise not have the time or capacity to take on.
Advantages of Managed IT Services
Through reevaluating oversaw IT administrations, SMBs can receive the rewards of accepting IT uphold at an essentially decreased expense in contrast with making a practically identical group in-house. Moreover, MSPs can likewise offer an abundance of involvement from effectively dealing with numerous customer accounts that in-house groups would not all things considered have.
Also, by utilizing an MSP association can conjecture their month to month, quarterly, and yearly use on IT, and are liberated from zeroing in on this zone of operational status. This permits SMBs to zero in on developing their business without agonizing over everyday IT issues or necessities.
Another advantage to oversaw IT administrations is a more prominent open door for security skill and effectively sanctioned security strategies. MSPs work with guidelines, for example, PCI consistency day in, day out, and ought to have the option to direct your association inside the boundaries and guidelines it needs to stick to. For certain associations, particularly in money, medical care, training, and different ventures, this sort of administrative consistency is compulsory for the IT segment of their business and requires the aptitude and experience that an oversaw specialist co-op can offer. MSPs can alleviate danger thusly while guaranteeing that the specialists accountable for your IT activities are consistently exceptional on the most recent data, innovations and cycles that will keep your framework working productively and effectively into what's to come.