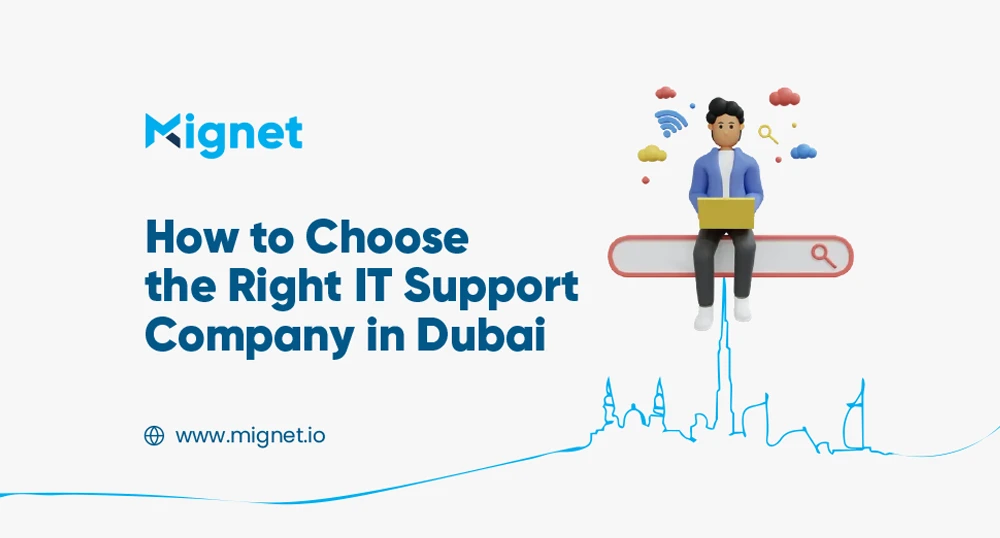 How to Choose the Right IT Support Company in Dubai
Stop worrying about your IT issues with the help of a reliable IT support company in Dubai. This guide will help you find the best one for your needs!
How to Choose the Right IT Support
Looking for an IT support provider in Dubai? With the right IT service partner, you can stay worry-free about the computer, network, and data security. This guide will help you to choose the best IT support company in Dubai that is suited to your needs.
Before selecting the right IT support company in Dubai, first make sure you know exactly what you need. Ask yourself which services you require, such as system solutions and data security solutions. Think about your industry and the challenges of keeping up with ever-changing technologies. Consider how much time and cost you can afford to invest in technology support. Doing this research upfront will help to narrow down your choices to the best IT support companies that are equipped to meet all of your needs.
Check the IT Support Company's Background and Level of Experience
One of the most important things to do when selecting an IT support company in Dubai is to check their background and level of experience. After all, you want a team that is experienced in supporting businesses, who will stay on top of new technologies and provide top-notch customer service. Look for customer reviews, check the length of time they've been in business, and find out how many clients they currently serve. This will help you ensure that your provider has the necessary skill set and knowledge base to properly support your needs.
Look for Professional Qualifications
Once you have identified a few potential providers, take a close look at the qualifications of their staff. It's important that your IT support team is certified in relevant fields, to prove that they have the expertise to handle issues with your system. Ask for proof of certifications and make sure any staff members working on your system are knowledgeable and well-qualified. You should also inquire about any additional training or workshops the IT support company has attended recently.
Identify Their Areas of Specialization
Before committing to an IT support company in Dubai, determine the types of services they offer. Not all providers offer the same levels of expertise, so it's important to identify those who specialize in the areas you need help with. Also look for a provider that is familiar with your kind of business, to guarantee an efficient and effective service. Make sure that the company can work within the scope of your budget and give assurance on response time as well.
Evaluate Their Service Packages and Customer Care
Check if the IT support company in Dubai offers the full scope of services you may need. For instance, some companies offer desktop support such as hardware installation and software updates, while others go beyond to offer network and server administration services as well. Moreover, evaluate their customer review and  policies to make sure that technical issues get promptly resolved. Set a benchmark for response time and ask if customers have access to a help desk or live chat service.
Download Our Profile
Get to know more about Mignet Technologies by downloading our profile.