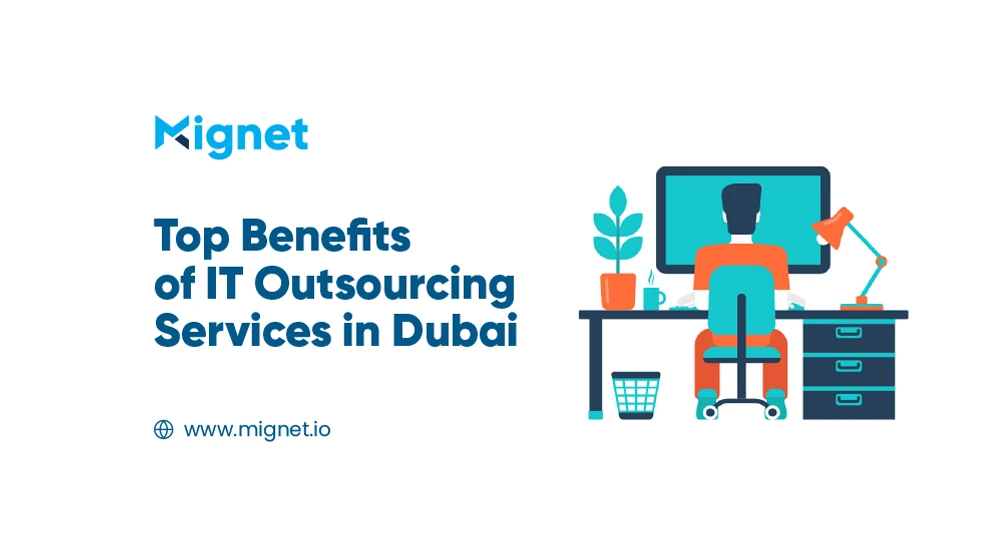 Top Advantages of IT outsourcing services
Are you looking for outsourcing your IT Team, then its important to lookup some of its advantages
IT outsourcing services work as remote network monitoring using a process where a qualified team of experts controls and observes your local area network (LAN) from afar.
Remote monitoring teams handle network-related issues that you don't have time for, or not qualified to do, including hardware upgrades and security patch installation.
These professionals also identify network issues, such as a security breach or a server crash, before these issues have an impact on your company. IT outsourcing professionals regularly detect problems that pose a threat to your LAN security.
If your network or servers do go down, your outsourced remote monitoring team gets to work straight away to minimize any disruption to your business and employees.
The benefits of using IT outsourcing services are hard to resist. These benefits save your business time and money, detect network irregularities long before a virus wreaks havoc on your network, while also monitoring your servers around the clock.
" The important thing about outsourcing or global sourcing is that it becomes a very powerful tool to leverage talent, improve productivity and reduce work cycles "

Azim Premji, Chairman of Wipro Limited

Without complicating or confusing you too much, take a look at a list of:
11 Topmost IT outsourcing services for your business:
Remote monitoring: The hiring of third-party businesses or consultants to provide a variety of information technology roles needed for your business.
Technical support: Technical support is a business, department, provider, or staff which offers help with managing computer technology. Technical support can be in many forms, including desktop, application, mobile, networking, hosting, website, and IT security. Many businesses build an in-house team of experts to handle IT support for their company in these areas. By identifying the right outsourcing vendors, you can off-load these duties to take advantage of the cost savings with minimal capital outlay. This is especially true for small to medium-sized business (SMBs) that are managing growth. Also, outsourcing IT allows a business to tap into more substantial business technology resources and expertise while staying focused on their core business objectives.
Training: Not taking the time to train employees on the technical aspects of your business is a huge mistake many companies make. IT outsourcing professionals can train you and your employees on IT best practices because of their experience and expertise in the industry.
Security, Virus Protection, Data Backup, and Recovery: Data loss, accidental or by theft, is one of the most significant concerns for businesses. IT outsourcing services offer complete protection with a secure firewall, servers, malware, and virus protection. Intensive data security service stops thieves, hackers, and criminals in their tracks. Proactive security and 24/7 monitoring of your network help eliminate attempted cyber-hacks from happening, as well as anti-virus patches and other software updates to be done quickly.
Business continuity: Business continuity is the ability to continue to deliver services and products at a minimally predefined service level after a business disruption (natural or human-made disaster.)
Disaster Recovery: Every business should have a disaster recovery plan so that in case there is a major system outage or issue. A little preparedness can go a long way. Each and every employee should know their support role to get back up and running as quickly as possible.
Technology road mapping and planning: With the help of an IT outsourcing services team, you can create technology plans to future-proof your business. Make sure to keep a focus on your business goals with the technology you're currently using and how you plan to grow with new technology as it emerges.  
Virtual CIO (vCIO): A vCIO, also known as a Virtual CIO (Chief Information Officer). The vCIO may be a consultant, third-party, or business that offers a service (part-time person) to fulfil the role as a current CIO. This service helps businesses that can't afford the salary and benefits for a full-time executive. A vCIO usually works remotely and provides support in developing a technology roadmap, review, and maintenance of IT infrastructure, vendor management, new technology, and recommendations.
Helpdesk: An IT outsourcing helpdesk troubleshoots your IT issues as they occur and can help boost your business. A Helpdesk can simplify management, reduce costs, increase productivity, provide you with tracking and reporting, and the availability to communicate with you as needed.
Application and database development: The more up-to-date your software and computer applications are, the easier your life is going to be. An IT outsourcing service can provide you with the right software applications to ensure your business is using the most updated technology. It can also develop new software specific to your business needs and job duties.
Network management: As your business grows, your network grows. IT outsourcing services help manage the maintenance, security, downtime, productivity and costs of the technology at your business.